Posts tagged
Spirituality
4
One mother's attitude to grief after the death of her child is causing controversy.
Last year I received an amazing letter from Julia Bianco-Garrouche, a woman who recently appeared on Insight talking about grief following the death of her daughter. It was in relation to a column I  wrote about being criticised. I was the first journalist she'd talked to.
"We had moved to Sydney for my husband's job and had been there about 18 months. Living in Paddington was starting to take its toll on our vivacious and free-spirited daughter, Yasmina, who at 9- years-old, felt cooped up in the terrace. So whenever we came back to our house near the beach north of Wollongong, she would fling open the front door and take off to explore, breathe the fresh air and let her imagination run wild." (more…)
4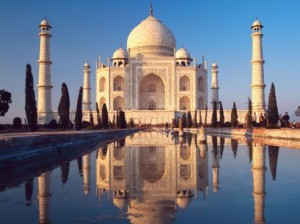 Mortality sill confounds me. If Davy Jones can die then what about the rest of us home coming queens?

THE other night we were flicking through the channels trying to find something to watch. We ended up on an old movie with Natalie Wood, who was once one of my favourite actresses. I felt so sad that she died young, and spent a moment reflecting on her brief life. We flicked again. There was Heath Ledger looking beautiful and fragile. Maybe it was because it was a Saturday night and there were so many old movies showing, but on our third try a young Burt Lancaster flashed on to the screen.
For my partner it was too much to bear. ''Everyone's dead!'' he said, almost alarmed. For most people it never sinks in. We never get over the shock that people we love or admire die. The fact that actors and actresses are beautiful, famous and seemingly immune always fills us with more fear when they die, or get Parkinson's like Michael J. Fox. We get a more acute sense of mortality breathing down our necks. (more…)

2
AN ESTIMATED 3000 PEOPLE will gather at the Entertainment Centre in Brisbane next month, to attend one of the greatest shows on earth, the annual Happiness and its Causes Conference. The brightest minds in philosophy, psychology, science, religion and the arts come together each year for three conferences held in three locations around the world London, San Francisco and an Australian city to explore the age-old question – "How can we lead a happier, more meaningful life?"
With depression now effecting 1 in 10 people in the western world, there is an ever increasing hunger for solutions to our suffering. The star of the show in Brisbane this year will be the happiest man in the world, His Holiness The Dalai Lama, happy not because of his external circumstances but the way he looks at life.