Posts tagged
envy
2
WE never seem happy with our achievements because we compare ourselves up never down to others.

I WAS complaining to someone the other day that I wasn't happy with my creative achievements. Despite a lifetime of being a journalist with a body of work accumulated over 30 years that could sink a ship, I have always lamented the novels I never wrote and, more recently, the films I didn't make.
It's the yearning of the creative soul. Which is why I'm attempting to make amends by going back to university to learn skills that will allow me to make the films and documentaries I wish I'd written and made long ago. Having said that, the same longing keeps coming back. It's hard watching young people, with their lives ahead and all the potential in the world, having the opportunity to embark on the journey I'm making later in life. It's also hard to be taught about one's peers around the world who are the leading lights in the creative spheres you want to enter. (more…)

14
Envy is our best friends. It can tell us what we really want under all that resentment, so we can go get it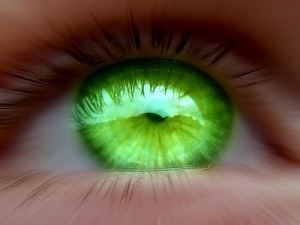 SEVERAL years ago, I noticed I was feeling very unfavourable towards a certain friend.
Every time I talked to her, I felt out of sorts. I began noticing things I didn't like and avoided talking to her.
Because I like to self-reflect, I gave the matter some thought. Why was I suddenly pulling away from someone I dearly loved? And it came to me. Jealousy.
Rather than let the friendship go, I decided to list all the things that were making me feel jealous of her. And only one came up.
Although she is gorgeous and very talented, my red light was that she travelled a lot for work. Just back from London, just off to Paris, just back from Vietnam, just off to America. I wanted to slap dat bi-atch down.