Show-reel 1 minute
Happiness & Its Causes Conference 2017; International Women's Conference in India 2018; Mind & its Potential with CEO Gordon Cairns 2016
"Ruth Ostrow is a riveting presenter. The intelligence, charisma, humour and experiential wisdom she displayed during her keynote speech at the International Complementary Psychiatry Conference kept us all enthralled. It was a memorable and intelligent experience."
Leon Petchkovsky,

Professor of Psychiatry,
University of Queensland




TESTIMONIALS
           "Ruth Ostrow is a dazzling speaker. She is one of the highlights of the International Women's Conference in India which is why we keeping inviting her back.

          Deeply engaging, Ruth leaves the audience with profound insights, yet has us laughing through the tears. Each time I hear her speak I learn a whole new way of looking at the world.

         Not many speakers can achieve that."

                                                                                                    Lavinia Scott-Sellars
                                                                                              Director at Pacific Islands Initiative
                                                                                          International Association for Human Values

"Ruth Ostrow has captivated our delegates as a keynote speaker, MC and panel facilitator at both the Happiness & Its Causes and Mind & Its Potential conferences over the past eight years. Ruth's presentations are always a wonderful blend of science, knowledge and humour with some wonderful personal stories thrown in. She is a natural storyteller with a deep knowledge of the science of mindfulness and its practical applications in the business arena".
                                                                                                                                                                                                                       Beth Phelan, Conference Director, VI Conferences
"Ruth Ostrow is a riveting presenter. The intelligence, charisma, humour and experiential wisdom she displayed during her keynote speech at the International Complementary Psychiatry Conference kept us all enthralled. It was a memorable and intelligent experience."
Leon Petchkovsky,

Professor of Psychiatry,
University of Queensland
Speaking Biography
Ruth has travelled the world speaking on many diverse topics including work-life integration, wellbeing, anti-ageing, relationships, and the psychology of success. She has been a prominent keynote speaker at the International Women's Conference in India for two years including 2018; as a wellness expert at the SpaAsia Health and Wellbeing Conference in Malaysia; she has lectured on the neuroscience of success at many corporate functions including the International Mind and its Potential conferences several of these conventions she has chaired.
She's frequently MC's or Chairs at the annual Happiness & It's Causes Conference as part of the Dalai Lama endorsed Vajrayana Institute into neuroscience-spiritual inquiry; and has been a keynote speaker at the International Conference on Healthy Ageing and Longevity  and lecturer at the International Complementary Psychiatry Conference, has spoken as an ambassador for The Black Dog Institute and chaired at the Australasian Integrative Medicine Association conference.
She's spoken as part of the YPO University program when it was in Australia, and her corporate clients have included lectures for Jetset tours; Arnotts, various universities; News Corporation and many others.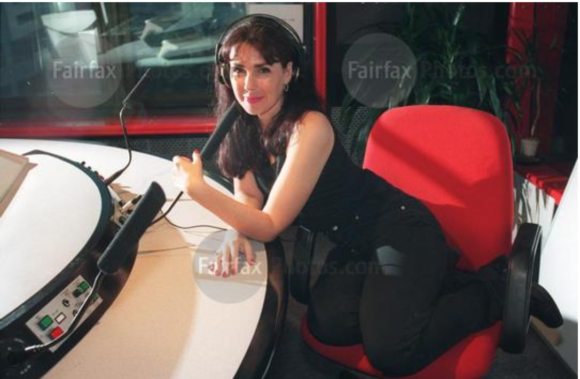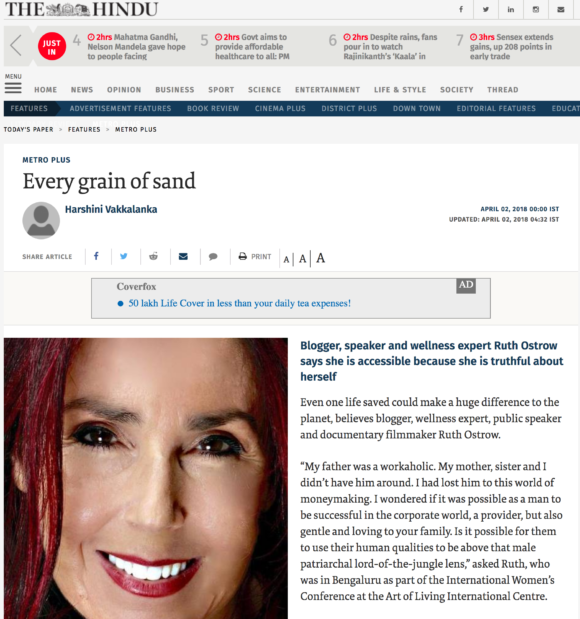 CONTACT ME
To check my availability to speak at your event, please contact me at
ruth.ostrow@hotmail.com
(Longer show-reel available on request)