Posts tagged
children
3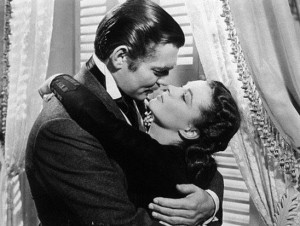 Are there really failed marriages and relationships or do we just change?
I met an interesting man while travelling in Africa. We stayed at his hotel on a remote island in Mozambique. It had been his dream to run a resort. His great passion is the sea. Before he built his hotel he did many jobs in different industries but would always retreat to the ocean in the evenings and on weekends, fishing for endless hours, scuba diving, and snorkelling.
One night over drinks he talked to me about his "failed" marriage. He said he was still grieving the loss of his wife and regular contact with the children. But he told me something that surprised me. "The problem was that she hated the sea. She wouldn't even walk on a beach. She hated sand … We always fought about it."
Strangely on the same trip I met a woman whose passion was surfing. Similarly, she had spent many years with a bookish intellectual who couldn't understand her need to get up every morning and drive to the surf; accusing her of not loving him enough to stay in bed. (more…)

21
According to research men would rather say they were unemployed than the primary child carer.
NOTHING has really changed for men. In the '90s I did a stint promoting male issues and the fact that men wanted to be more involved in child-rearing and home making, thus enabling women to be more available for their careers.
As the daughter of an absent father, I lobbied that it was nourishing for both children and fathers if dads took the domestic reigns for a while. Women agreed, but at the same time still expected their men to be the major breadwinners. Men were deeply confused.
And it hasn't changed. According to University of Western Sydney researcher Deborah Wilmore, men passionately want to be involved in childrearing but are often embarrassed to admit their role because they still get stigmatised by women and other men.
100
Do friends/family and our partners ever have a right to criticise, or interfere if not invited? Share your stories.

A FRIEND recently stood in open judgment of me. She criticised my parenting without invitation. She'd clearly felt the way she did for a long time, given her eloquence. She also chimed in that "other people" had agreed with her, which clearly buoyed her up enough to liberally share her views.
For a few days I stewed about it, then decided it was a topic worthy of public debate. To what extent are people entitled to intrude on our lives and pass judgment or offer righteous advice on the decisions we make? I mean if our children's lives are not at stake and we're not heroin addicts. (more…)