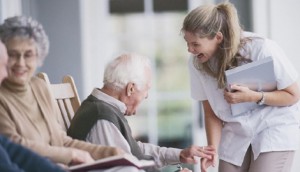 Trapped between kids who never leave home and ageing parents living longer, leaving kids late has its real problems.
IT's a strange phenomenon to observe: people who decided to have children late trapped in a world where three things are happening simultaneously. They are having to take kids through the teenage years and the end of high school;, at the same time as women going into perimenopause and men into andropause; at the same time as having to deal with ageing or sick parents.
The years of supposed freedom of many of us are thus being hamstrung from both ends: by kids who never leave home and ageing parents who are living lomger.
According to a recent column in The Economist, many baby boomers in this position are being dubbed the ''sandwich generation'' while their younger siblings, generation Xs, are being called gen X-hausted. Another typical dilemma for the Xs is the need to parent very young or teenage kids during a period when career obligations are at their most intense; and for older members of the generation, there's still the issue of ageing parents who often require time and money.
By choosing to marry and have kids later, and enjoy the fruits of life, freedom and career during those precious and fabulous 20s and 30s, we pay the price. It never dawned on many of us that it would add such responsibilities and conflicting needs later in life, when we had the least time or hormonal energy to deal with it all.
I have watched as friends and colleagues in their late 30s to mid-50s rush between colliding roles: good daughter/son; good parent; good friend; good money earner/employee. Yet they're riddled with guilt because they never feel they're doing any of these jobs well.
Which makes me wonder what will happen now women are choosing to have kids even later and men are raising second families with new partners. I had my daughter in my mid-30s. What of people who are now delaying children until their mid to late 40s? I have two friends who were older than 48 when they had kids. Madonna adopted at 51 and superstar photographer Annie Leibovitz began her family of three in her 50s. The dilemmas of this are not even foreseeable.
So, what advice will I give my daughter about child- rearing? I still believe that the 20s and 30s are the best years to be free, and offer the best chance to study and get somewhere in the early part of a career. So I would tell her to do as I did — not have kids until her mid-30s. But I would also tell her to learn from the mistakes made by the ''sandwich'' and ''X-hausted'' generations — we who never saw the competing needs coming.
Do what you want, but keep your eyes wide open to the consequences.